Minnie Jeanné Loubser, Clinical Psychologist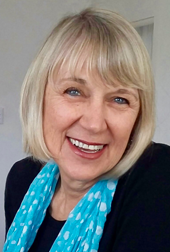 I work in private practice in Stellenbosch. As a clinical psychologist I use my training and experience to guide clients and to help them move towards health, happiness and wellbeing.  Clients consult me because of any form of distress, such as depression, anxiety, eating disorders, problems with relationships, problems with adjustment, concentration (ADHD), self-image, grief and loss, or any form of trauma. Human beings can transform and resolve any form of distress or uncertainty. No issue or problem is too big or too small to bring to therapy.
My Therapeutic Approach
I follow an integrated, holistic and multi-dimensional approach.  My training and experience, together with specific psychotherapeutic approaches and modalities, are used in an integrated way to create a client-centred and unique therapeutic journey, together with each individual client.
Human beings are multi-dimensional and interconnected beings. Whatever affects one system within the human entity, will have an effect on every other system, whether physical, emotional, psychological, neurological or spiritual.  Depending on the client's needs and experiences, any system may be used as the entry point to start the therapeutic healing journey.  Therapy may start with the body based therapies, such as TRE or SE, or the mind based therapies such as CBT or DBT, or the unconscious or with dissociated states (Hypnotherapy or Ego-state therapy) or positive psychology and energy healing modalities such as EFT or Mindfulness, or more neurological, multi-modal modalities such as EMDR or EMI. Wherever the journey starts in therapy, the goal is for the individual to function optimally at all levels, as a healthier, more integrated and happier being.
I'm Specialised in Psychotherapies such as
(CBT) Cognitive Behaviour Therapy

(DBT) Dialectical Behaviour Therapy

Hypnotherapy: Traditional as well as Ericksonian Hypnotherapy  (Advanced)

(EST) Ego State therapy (Advanced)

(EMI) Eye Movement Integration (Advanced Practitioner and  Trainer in EMI)

(EMDR) Eye Movement Desensitisation and Reintegration, especially with Trauma (Advanced))

(SE) Somatic Experiencing to resolve trauma (Advanced training - currently)

(TRE) Trauma  and Tension Releasing Exercises -  Advanced

Impact therapy (Advanced)

Solution Focused Brief Therapy

Energy psychology  (Including EFT – Emotional Freedom Technique)

Mindfulness

(RT) Resource Therapy (Gordon Emmerson)

(BWRT) BrainWorking Recursive Therapy
I also do training workshops for therapist in Eye Movement Integration and Impact Therapy.
Psychologists and therapists also consult me for supervision and/or their own therapy.
My Background
I obtained my first Masters degree in Psychology at Stellenbosch University in 1980. I married, had children, studied and lived in Germany and Holland and travelled.  After my return I lectured at the University of the Western Cape from 1985 to 1989.
I moved to KwaZulu-Natal with my family in 1990. I completed my second Masters degree in Clinical Psychology and completed an internship at Town Hill Hospital and in the Adolescent Unit at Fort Napier hospital in Pietermaritzburg in 1993. I also co-developed and worked in a community psychology project in Zululand.
From 1994 to 2011, I worked in private practice in KZN, in a multi-disciplinary practice. During this time, I regularly had Masters students doing their internships with me and I also acted as a therapist and supervisor for therapists. In December 2011 I moved to Stellenbosch.
Therapy areas of special interest
ADHD
Adjustment problems
Anxiety
Body Based Therapies
Bullying
Childhood issues (abuse, neglect)
Chronic pain
Depression
Eating Disorders
Grief and loss
Sexual abuse and harassment
Sexual Problems
Stress Management
TRAUMA
Self-esteem
Healing the Healer
Personal growth, Health and Lifestyle
Positive Psychology
Relationship problems (couples and families)